MBTA Public Transportation Injuries and Accidents
Boston is home to a lot of things, not the least of which is the infamous "T" - or the MBTA – otherwise or more politely known as the Massachusetts Bay Transportation Authority. The MBTA was created by the Massachusetts Legislature almost a half-century ago, in 1964, to act as the central public transportation system in Massachusetts. While the largest and most central public transit system that the MBTA either owns or operates are the subway systems, bus lines, commuter rail lines and even ferries that run through and around the greater Boston area, public transportation in Massachusetts is not limited to the T, or to the greater Boston Metropolitan area. In fact, there are several public transportation authorities that exist in Massachusetts, aside from the MBTA. These are mostly regional public transportation authorities, which will be listed in more detail toward the end of this page.
Injuries That can be Suffered on MBTA Premises (Boston Subway System/MBTA Buses/Commuter Rail Lines & Ferries)
When you consider that over 1.3 million people use some form of public transportation provided by the MBTA every day (in whatever form – streetcar, subway, bus, train or ferry,) it's no surprise that injuries can and do occur. The phrases "MBTA accident" or "MBTA injury" are general ones, and can apply to a wide variety of injuries that might occur on premises or properties that are either owned or operated by the MBTA. Such injuries usually occur due to unsafe conditions on the property, for which MBTA may be liable. Examples of some types of accidents and injuries can range from Massachusetts slip and fall/trip and fall accidents to Massachusetts wrongful death actions. Injuries occurring on MBTA property can be caused by a variety of reasons, among them:
Weather conditions
Operator, conductor and driver error (including cell phone usage, texting, and even operator intoxication)
Property defects
Maintenance standards violations
Equipment defects
Unsafe property conditions
Unsafe conditions can take place in a variety of different places, such as streetcar stops, subway stations, bus stops, or train stations, and inside streetcars, buses or trains. Injuries can also take place on stairs, platforms, escalators, elevators, subway and train entrances and exits. The precise details of these accidents will vary, but if the accident took place on property that is owned or operated by the MBTA, and was the result of negligence, then we at the Law Offices of William D. Kickham, Esq., can expertly advise you and represent you in securing the compensation for your injuries that you deserve.
Examples of Common Injuries Suffered as the Result of an MBTA Accident
Injuries sustained on MBTA vehicles or MBTA properties usually result from a vehicle collision, or a fall of some kind. These types of injuries can include (but certainly aren't limited to):
Open and closed head injuries
Broken bones and sprains
Lacerations and contusions
Injuries to internal organs
The effects of these accidents can sometimes last for years, depending on how severe the injury is. Additionally, many accident victims suffer serious emotional and mental trauma, requiring extensive psychotherapy.
Types of Damages That are Compensable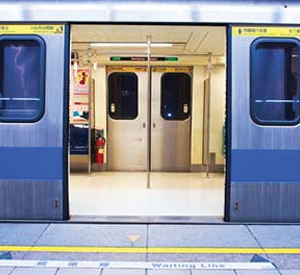 Some examples of what you may be entitled to be compensated for if you are injured on a vehicle or property that is either owned or operated by the MBTA include:
Medical bills and medical expenses
Lost income and wages that resulted due to the accident
Damage to any property you own (including your car if it was struck by an MBTA streetcar or bus)
Pain and suffering that you experienced
Nursing care and disability claims
Wrongful death cases may involve damages for loss of companionship and loss of support.
The legal process of representing anyone injured in an MBTA accident, involves an attorney first conducting what is known as an "intake interview." The facts need to be assembled, a determination as to negligence, needs to be made, and the details of your injuries need to be determined accurately. At the Law Offices of William D. Kickham, Esq., we provide this initial service free of charge. If after this free interview we determine that the facts support a claim of liability against the MBTA, we will represent you aggressively to secure the maximum financial amount possible. Summarizing, these services include:
Determining the details surrounding your injury
Pursuing a settlement from the MBTA for all legally compensable claims
A full trial before a jury or judge, should an acceptable settlement not be possible
The Law Offices of William D. Kickham, Esq., has successfully handled many MBTA accident cases. Our lawyers know how to successfully litigate these cases. We know how serious the impacts of many of these accidents can be – the effects of some of these accidents can last a lifetime, depending on the severity of the injury involved. Our Massachusetts subway/bus/commuter rail accident lawyers are committed to maximizing the compensation you are eligible to receive as the result of your injury, as fast and as efficiently as possible.
Partial List of Other Massachusetts Public Regional and Municipal Transportation Carriers
At the top of this page, I said we'd provide a list of other public transportation agencies and authorities in Massachusetts. Aside from the MBTA, here are the most commonly used public transport systems operated outside of the metropolitan Boston area:
Brockton Area Transportation Authority ("BAT")
Cape Cod Regional Transit Authority ("CCRTA")
Southeastern Regional Transportation Authority ("SRTA")
Worcester Regional Transit Authority ("WRTA")
Pioneer Valley Transportation Authority ("PVTA")
Merrimack Regional Transportation Authority ("MVRTA")
Lowell Regional Transit Authority ("LRTA")
Immediate Steps You Should Take if You've Been Injured in an MBTA Streetcar, Bus or Train Accident
First and most obviously, obtain necessary medical treatment. Second, contact an experienced Massachusetts MBTA streetcar, bus, and train accident lawyer in order to make sure that your legal rights are protected. Third, do not say anything to any representatives of the MBTA management offices until you have spoken to your attorney: Sometimes, accident victims make immediate statements to accident investigators, which can compromise their cases. As with all accident cases, MBTA accident cases are governed by a Statute of Limitations, and this often involves a shorter period of time to commence the case than in an action against a private (non-public) transportation carrier. Also, an experienced attorney will want to promptly act to preserve all your legal rights and options, as well as commence his or her own investigation of the accident.
Make the Right Choice. Boston, Massachusetts MBTA Accident Attorney: Why Hire the Law Office of Attorney William D. Kickham to Represent me in My MBTA Accident Case?
If you or someone you know has been injured in a Massachusetts subway accident, a Massachusetts bus accident, or a Massachusetts commuter rail accident, and is considering a Massachusetts negligence lawsuit, that person is going to need to retain a talented and experienced Massachusetts MBTA streetcar, bus, and train accident lawyer – one who can demonstrate a proven track record of success in winning these cases in Massachusetts. To choose an attorney who only handles these cases "now and again" is a foolish decision, and anyone who does so is inevitably going to be sorry. In the legal profession as in any profession, "experience and proven results" means everything.
Don't make that kind of mistake. We know how to try and win these cases, and our talent is among the highest. Call us 24 hours a day, seven days a week at Ph.: (781) 320-0062, or contact us online for a free initial consultation, and we'd be glad to let you know what your legal options are, and what we can do for you.
Westwood and Boston, Massachusetts MBTA injury attorney William D. Kickham has appeared as a legal analyst on a variety of respected media, including Court TV (now In Session on HLN,) Fox News TV-25/Boston, The Boston Herald, WBZ-AM Radio 1030, WCVB-TV5/Boston, Nightside With Dan Rea, Greater Boston With Emily Rooney, Money Matters Radio/Boston, and The Metro Newspaper/Boston. Attorney William D. Kickham is turned to by respected reporters and media organizations in Massachusetts as an authoritative expert in the field of Massachusetts personal injury law, and the case results this. He produces for his clients attest to this. Call us today at office number (781) 320-0062, or Atty. Kickham's cell phone number at (617) 285-3600, to arrange for a free initial consultation of your case. If the matter is not an emergency, you can email us here and we will respond to you very promptly.