Wrongful Death
"Wrongful Death" is a term that almost seems to imply it has an opposite meaning - a "rightful death." Not necessarily. It is a catch-all legal term that is used to describe a situation where the death of a person would not have taken place under the circumstances that it did, except for some negligence that occurred on the part of another person. As an experienced Boston wrongful death attorney, I'd like to explain there is no one situation where a wrongful death lawsuit might be indicated: The circumstances surrounding a "wrongful death" can be several: A loved one might have died as a result of medical negligence / medical malpractice, a motor vehicle accident, a slip and fall, a construction injury, or a defective product.
A wrongful death suit differs from other personal injury lawsuits in that the actual victim (called the "decedent") is not bringing the suit. Rather, it is usually a family member or a representative of the deceased victim's estate. A wrongful death suit seeks the recovery of damages for the surviving family's or the estate's benefit as a result of the victim's death. The definition of "family members" in Massachusetts is generally limited to the following relatives of the deceased victim: Surviving spouse, children, and issue of deceased children. If there are no surviving issue of the deceased victim, then suit is generally limited to persons, including the surviving spouse, who would be entitled to the property of the decedent.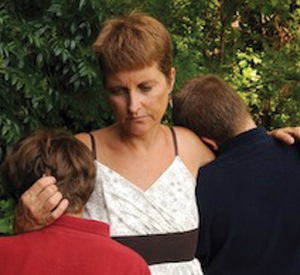 Money can never replace the loss of a loved one. Once a tragedy like this strikes, the only thing the law can do is to provide a judicial remedy, assuming negligence can be established on the part of another party, for family members left behind. A wrongful death suit in Massachusetts allows a potential award of damages for the emotional harm done to the victim's family. These types of "non-economic" damages compensate the victim's family for the loss of companionship, love and affection that they will suffer as a result of the victim's death. This type of suit also allows for economic (financial) damages, to compensate for the loss of present and future income that the victim would have earned for his or her family, as well as for medical expenses related to the victim's death.
In order to bring such a suit in Massachusetts, the suit must be filed prior to the expiration of the Statute of Limitations, or the suit will be forever barred in the future. Hence, if you have lost a loved one due to what you suspect may be the negligence of another, it is extremely important that you speak with a qualified wrongful death attorney in Massachusetts as soon as possible after the event which caused the victim's death. We are very experienced in this area of litigation, and you are encouraged to contact us for a free, no obligation consultation.