Slip & Fall and Premises Liability
As a slip and fall attorney practicing throughout Boston and all of Massachusetts, I understand this type of accident is very common, and accounts for a significant number of personal injury suits. They are commonly called "slip and fall" cases, but in legal terms they fall under a broader area of law known as "Premises Liability." This is the area of law that governs these types of accidents, and determines who is at fault when they occur. These types of accidents occur when someone has slipped and fallen on the property of another, and injured themselves. The property could be a commercial property, such as a supermarket or store, or it could be someone else's home or on their residential real estate. In either instance, you'd probably be surprised to learn of the very serious types of injuries that can occur just by falling down: Most people don't fully appreciate the type of injuries and harm that can result in a fall – and how long those injuries can last – until it happens to them or a loved one. One wrong step on a slippery floor, or in a parking lot that has not been maintained adequately, or on a defective stairway, can cause anything from a broken bone to a permanent spinal cord injury. Scary things, when you think about them.
The "liability" stems from the fact that both business owners and homeowners have the responsibility under Massachusetts law to maintain their premises in a safe condition, for all persons who might reasonably be expected to enter onto the premises. When premises owners fail to maintain their premises in a safe manner as the law requires, they may be liable to you for your injuries. Compensation you may be entitled to includes (but is not necessarily limited to) medical bills, rehabilitation expenses, lost income, and pain and suffering. It's also important to note that while most cases that fall under "Premises Liability" involve slip and falls, they also include other types of incidents and injuries, such as when a person is attacked on someone else's property (usually a business or commercial property) due to the owner taking inadequate security measures to prevent crime.
Whether or not a property owner will be considered liable for injuries when another person is injured on their property will depend upon a number of factors, which are usually case-specific. For example, a person may have slipped on a wet floor in a supermarket, but if that spill was cleaned up reasonably soon after the substance was spilled, and the owner placed a yellow "caution" sign over the spill, he may not be liable.
Several factors need to be taken into account to determine if there may be liability, but in general, a property owner will be liable when the victim can prove: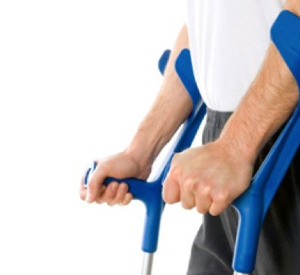 That the property owner caused the unsafe condition and the resulting slip and fall accident, i.e., by not cleaning up a spill, not marking it with a "caution" sign, or by leaving a store aisle open for traffic when boxes were being stacked at the top of the next aisle, causing the boxes to fall down and strike someone in the open aisle. These are just a few examples of many.
That the property owner was aware of the unsafe condition but failed to take action to correct the unsafe condition (such as posting a "caution" sign or closing off an aisle of the store that was being stacked high with boxes.)
That the property owner knew or should have known about the danger, because a "reasonable person" would have known about the danger and taken corrective action to prevent the injury that resulted.
We are experienced in handling several types of Premises Liability cases, including (but limited to) the following:
Slip and Fall Injuries
Stairwell Accidents / Damaged Stairs
Improperly Shelved Merchandise
Broken Porch Railings
Inadequate Construction Warnings
Inadequate Lighting In A Parking Lot or Stairway
Uneven Pavement
Security-Related Accidents (Assault & Battery, Robbery, Rape)
If you have been the victim of any of these types of accidents, the same immediate rules here apply that I advise clients of elsewhere on this website, regarding a motor vehicle accident: Document as much as you can as soon as possible, by taking photos and getting the names and contact information of any witnesses. Other than to report that you were injured on their property, do not make any other statements to the property manager or owner, and do not speak with any of their insurance representatives until you have had the chance to speak with an attorney first.
If you or someone you know has been injured in any of these types of accidents – whether on commercial or residential property – Contact us for a free consultation. There will be no charge for your initial consultation. Our injury lawyer in Boston and surrounding areas, has helped many victims of Slip and Fall Accidents & Premises Liability cases recover for the damages and suffering that occurred due to a business or homeowner's negligence.