Personal Injury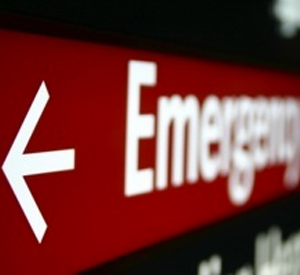 No matter what kind of specific injury is involved, suffering a personal injury of any serious type is always unsettling; and very often it is a traumatizing experience. The screech of tires on the pavement, the sudden, violent impact of a collision, the bone that is broken in a slip and fall accident, almost losing a loved one to medical malpractice, or the actual death of a loved one in an accident – all these can be devastating events. When these injuries are caused by the negligence of another, you deserve to be compensated for your losses – for the physical pain and suffering, emotional trauma, and economic harm they cause you. Even in moderate motor vehicle accident cases, our injury lawyer in the Boston metro area has seen victims whose lives are never quite the same again, physically or emotionally. You do not have to become a secondary "victim" of these events. The law in Massachusetts provides you with legal rights when you are injured due to someone else's negligence, and you can assert these rights.
Recovering from the physical and psychological damage these injuries cause is only your first battle. Unfortunately, for injury victims who seek damages from the person(s) or company(ies) who caused their injuries, a much larger battle can loom in front of them. Against insurance companies. You see, almost all defendants in a personal injury suit are defended by their insurance carrier – and insurers will do all they legally can to deny your claim for injuries, dismiss it, or at the very least minimize any amounts they might pay. It's their job – just as it's your automobile or homeowner's insurer's job to defend you - and they are relentless in their defense of negligence claims.
That's why, when choosing an attorney to represent you when you've been injured due to someone else's negligence, you need to choose someone who's been on both sides of the fence in this area of litigation – the liability insurance industry side, and the plaintiff's (injured victims') side – and our Principal, Attorney William D. Kickham, has been on both sides of that fence. With 20 years' experience in this area of litigation, we know the legal tactics and strategies that insurance companies use to defeat legitimate injury claims, because attorney Kickham used to work for the property/casualty insurance industry. There isn't a more talented, or better, attorney you can have on your side when litigating a personal injury claim, than one who used to work for liability insurance companies.
Our accident attorney handles a wide range of personal injury cases throughout Boston and its surrounding areas, from automobile accidents to slip and fall accidents, to construction accidents, medical malpractice and wrongful death cases. If we accept your case, we will represent you on a contingent fee basis, which means that you will not owe us any money unless we recover a financial settlement for you. You will not be required to pay us any money 'up-front' to accept your case. In addition, we offer a free case evaluation. Our firm is specifically structured to handle your case from beginning to end, producing the best financial result possible for you.
When you're faced with a life-changing and extremely stressful situation like this, the last thing you need to be treated like is a number – one client in a sea of other clients. Our firm provides what clients don't and won't get in a larger-sized law firm: Partner-level, dedicated, one-on-one professional attention. When clients call our firm with questions or needs, they aren't shuffled off to a paralegal or newly-graduated Junior Associate, who is just "learning the ropes." They speak with the Principal of our Firm, Attorney William D. Kickham. They get their questions answered, and their needs are met by the one person who is managing their case personally. That is a major difference between our firm and larger firms, and one that every potential client, whatever their needs, should consider very carefully before selecting an attorney.
More and more these days, law firms are merging to create huge firms of enormous size and complexity. While good for the partners who sit at the top of these firms and collect enormous fees, this is not a good development in the legal field, for everyday clients. Size does not equal talent, nor does it produce better results. Think about it for a moment: If you've suffered a personal injury causing physical or emotional trauma, which is causing you untold anxiety and sleepless nights, do you really want to be represented by a firm where you are merely one client among many, inside the legal equivalent of a "Big Box" store? At our firm, that will never happen. You will always be given partner-level attention and an unfaltering commitment to you. You will have a personal legal advocate on your side, fighting for you. You will never be "just another file," and your personal needs will be met.
If you have been a victim of any of the following types of injuries, it is important that you contact us and meet with us as soon as possible after the accident. Most injury victims in Massachusetts have the right to be compensated for a variety of expenses and bills, including medical expenses, hospital care, prescription medicines, lost wages, loss of future earnings, lost services and care from a spouse, temporary injury, permanent injury, and pain and suffering. Many injury victims, in the days immediately following an accident, take uninformed steps that may compromise their ability to be compensated for the full extent of their injuries. Don't be one of these people. Be smart about your situation. Be informed.
We have more than 20 years' experience in investigating, evaluating, and litigating personal injury claims in the following areas. To learn more about any of these types of cases listed here, or more, please contact us.