Consumer Law, Contracts and Insurance Coverage Disputes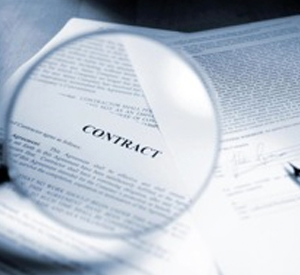 Fortunately, Massachusetts has one of the strongest consumer protection statutes in the nation. Consumers doing business here enjoy protection from a variety of business practices that are considered anti-consumer. These practices are legally known as "Unfair or Deceptive Trade Practices." Our firm has many years of successful experience in representing consumers - and businesses too - who are the victims of such unfair or deceptive trade practices. When reading this section, contact us for a free consultation if you feel you have a consumer law issue you would like to discuss.
This area of law is governed by Massachusetts General Laws c. 93A, et. seq. There are also federal laws and regulations that govern unfair and deceptive trade practices, and we can explain these in detail to you should you contact us, but for immediate purposes here, we will discuss M.G.L. c. 93A only, and briefly. There are two principal sections of Chapter 93A - one that protects consumers in business transactions - Section 9 - and one that protects businesses in their transactions with other businesses - Section 11. The chief differences between the two have to do with procedural issues of "presentment" - how a claim and demand for relief must be made - and evidentiary standards that must be met - how much proof a claimant must produce to prevail in a case.
As to presentment requirements, consumers filing under Section 9 of Chapter 93A must send a 30-day "Demand Letter" to the business they are claiming against, as a jurisdictional prerequisite to filing of suit in court. This is designed to give the respondent the opportunity to remedy the claimed violation(s). Failure to deliver this demand letter results in dismissal of the 93A claim, if suit is later filed in court. This demand letter is not required to be sent where the case involves a business-to-business transaction under Section 11 of Chapter 93A. As to evidentiary requirements, generally speaking, a business making a demand and claim under Section 11 of Chapter 93A must meet a higher burden of proof to establish a Chapter 93A violation, than a consumer is required to under Section 9.
Several different types of transactions are covered under Chapter 93A. Some, but not all, include the following:
Debt collection
Consumer credit reporting
False advertising and "Bait & Switch" schemes
Automobile lemon law
Sales of motor vehicles (not involving "lemon" defects)
Retail installment agreements
Door-to-door sales and home improvement contracts
Landlord-tenant disputes
Health club services contracts
Insurance sales and insurance contracts (also governed by M.G.L. Chapter 176D)
One of the reasons the law in Massachusetts is so favorable for consumers, are the damages that are available under this law. Under certain circumstances, consumers who have been the victims of such unfair and deceptive trade practices can be awarded double to treble (double to triple, in English) damages and attorneys' fees for adjudicated violations of Chapter 93A. There are a variety of legal factors that determine whether or not a claimant will be awarded such damages and fees, and we stress that not everyone is entitled to such damages. The legal determination will depend upon a variety of factors. If you feel you or someone you know has been the victim of an unfair or deceptive trade practice in Massachusetts, contact us for a free consultation. We will be happy to assist you.