Defective Drug Injuries
Boston Defective Drug Injury Lawyers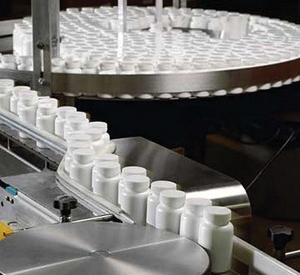 The area of pharmaceutical drug litigation is very wide - one reason for this is the sheer number of prescription and non-prescription drugs that are marketed and sold in the U.S. These drugs were designed to treat a variety of different medical problems and diseases, but in many cases, they did just the opposite: They caused diseases and worsened the medical conditions they were designed to treat. Years ago, injured patients and consumers had a very difficult time taking on drug companies to account for the injuries that many of these drugs caused. Court battles are part of the reason that the term "Big Pharma" was coined - to describe some of the huge pharmaceutical companies in this country: Like "Big Oil" or "Big Food," they are big and powerful - and they have always tried to use that power to prevent and defeat injured plaintiffs from having their day in court.
But while lobbyists for "Big Pharma" can have their way with Congress and the state Legislatures, they can't buy what they want in a courthouse: There, everyone is equal in the eyes of the law - the individual and the mega-corporation. Yes, huge corporations can and do hire armies of lawyers, but in the end, the evidence is put in front of a jury of everyday Americans - and it is those same juries that have held major corporations liable for hundreds of millions of dollars, across a variety of injuries.
An Expert Boston, Massachusetts Defective Drug Injury Law Firm Makes the Difference
At the Law Offices of William D. Kickham, our defective drug litigation attorneys know exactly how to approach these cases. Our firm has access to the resources needed to investigate these cases thoroughly, and litigate them aggressively. We pride ourselves in our advocacy for people who have been injured due to the negligence of others - whether the defendant is an individual, or a huge corporation. We have been very successful at securing often substantial financial recoveries for our clients, and our proven successes show this.
Our attorneys have decades of experience litigating complex medical liability and product liability cases, among other types of cases. Cases such as pharmaceutical/drug injury cases require not only the best legal talent, but medical and scientific talent as well. Pharmacological experts play a major role in these cases, as do chemists and physicians in defined specialties (such as neurology, cardiology, psychiatry, etc.) Without access to these kinds of expert witnesses, all the legal talent in the world may not be enough to adequately prove or win a case. We know who the best sources of this expert testimony and expert analysis are, and we know how to utilize their expertise to produce the best possible outcome for our Massachusetts drug injury clients.
If you feel you've been injured due to a prescription drug or over-the-counter medication, call our office , at either Ph.: (617) 285-3600 or Ph.: (781) 320-0062, or send us a confidential email by clicking here . We will contact you promptly. We have offices located off Route 128 in Westwood, and in downtown Boston. You will receive a FREE INITIAL LEGAL CONSULTATION and YOU WILL OWE US NO LEGAL FEES UNLESS WE RECOVER DAMAGES ON YOUR BEHALF. Personal injury cases due to defective drug products are very complicated, so whatever you do, choose a Boston drug injury law firm that has extensive experience in dealing with this type of litigation. Our firm has that experience.
How Safe Are Prescription Drugs?
Far from what you might think: From medications for the common cold to analgesic pain relievers to oral hygiene and skin creams, over time the list of dangerous or defective pharmaceutical products has grown to be a long one. The U.S. Food and Drug Administration issues more than 1,700 product recalls for both prescriptions and over-the-counter drugs each year.
A Brief History of Banned Prescription Drugs That Were Previously Considered "Safe"
Drug name & Purpose
Withdrawn
Reason
Thalidomide
Anti-nausea/sedative
1950s
1960s
Severe birth defects
Zimelidine
SSRI Anti-depressant
1983
Risk of Guillain-Barré syndrome
Phenacetin
Analgesic
1983
Cancer and kidney disease
Temafloxacin
Antibiotic
1992
Hemolytic anemia
Flosequinan
Cardiac Medication
1993
Increased risk of death
Chlormezanone
Anti-Anxiety
1996
Toxic epidermal necrolysis
Fen-phen
Diet Drug (fenfluramine and phentermine)
1997
Heart valve disorders
Tolrestat (Alredase)
Diabetic Drug
1997
Severe hepatotoxicity
Terfenadine (Seldane)
Antihistamine
1998
Cardiac arrhythmias
Mibefradil (Posicor)
Hypertension
1998
Dangerous drug interactions
Tolcapone
Parkinson's Disease
1998
Hepatotoxicity
Astemizole (Hismanal)
Antihistamine
1999
Cardiac Arrhythmias
Cisapride (Propulsid)
Stomach Motility
2000s
Cardiac arrhythmias
Trovafloxacin (Trovan)
Antibiotic
2001
Elevated Risk of Liver Failure
Rofecoxib (Vioxx)
Analgesic
2004
Risk of Myocardial Infarction
Valdecoxib (Bextra)
NSAID
2005
Risk of Heart Attack and Stroke
Pergolide
Parkinson's Disease
2007
Risk of Heart Valve Damage
Tegaserod
Constipation/IBS
2007
Risk of Heart Attack and Stroke
Rimonabant (Acomplia)
Antiobesity
2008
Severe depression & suicide
Propoxyphene (Darvocet/Darvon)
Pain
2010
Risk of heart attacks and stroke.
Surprised? And that's only a very brief list. Just because a pharmaceutical company says that a drug it wants to market is safe - even when it has been approved by the FDA - doesn't necessarily mean that it is actually "safe." When you consider that over 80 million people in the U.S. use prescription and non-prescription drugs, you can see how widespread the injuries can be.
If you or someone you know has been injured using a prescription or non-prescription drug, contact our office , at either Ph.: (617) 285-3600 or Ph.: (781) 320-0062, or click here to send us a confidential email. We will reply promptly. At the Law Offices of William D. Kickham, we can travel to your home or hospital if needed, and our offices are located off Route 128 in Westwood, and in downtown Boston. YOU WILL OWE US NO LEGAL FEES UNLESS WE RECOVER DAMAGES FOR YOU.
Make the Right Choice for your Boston Drug Injury Lawyer
Boston, Massachusetts medical liability attorney William D. Kickham is frequently serves as a legal expert for national and local media. He has been featured as a legal analyst on Court TV (now In Session on HLN ,) Fox News TV-25/Boston , The Boston Herald , WBZ-AM Radio 1030 , WCVB-TV5/Boston , Nightside With Dan Rea , Greater Boston With Emily Rooney , Money Matters Radio/Boston , and The Metro Newspaper/ Boston.
Put that expertise to work on your behalf.