Failure to Diagnose Cancer
Boston, Massachusetts Failure to Diagnose Cancer Law Firm
Why do Cancer Misdiagnoses Occur?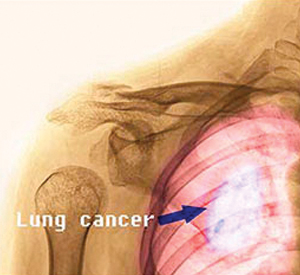 According to a statement issued in January, 2013 by the Boston-based group Best Doctors, Inc., and published in Boston Magazine, physicians were asked why they believe misdiagnoses of patients occur. The top reasons they cited were:
Missing or fragmented information across medical information systems
Inadequate pathology diagnostic resources and
Inadequate genomic/genetic information available at the time of diagnosis.
In my experience as a Boston cancer misdiagnosis lawyer, few injuries are as devastating as when a patient is not properly diagnosed when suffering from cancer. Sometimes, a simple preemptive biopsy could have either saved the client's life in a medically time-sensitive environment, or made a significant change in the patient's life span, allowing him or her a few more years of a productive life. However, most doctors who are sued for claims of delayed diagnosis are unrelenting in their opinion that they were not negligent. Typically, they make the claim that an earlier treatment and diagnosis would not have made any difference to the patient whatsoever. This confusion doesn't have to leave you powerless. The Law Offices of William D. Kickham has a wide network of medical experts who we work with, in our goal to obtain the medical facts in any given situation involving a failure to diagnose cancer case, and thus, to obtain the very best legal results for our clients.
We are a boutique Boston personal injury law firm, with none of the "red tape" that you'll find at large downtown law practices. That's why we are able to get the impressive results that we do. If you are reading this web page right now, chances are you may feel that you have been a victim of a doctor's failure to diagnose cancer. Call us right now at (617) 285-3600 or (781) 320-0062 and we will return your call promptly, to discuss your legal case. If you wish, you can also send us a confidential email. We also make house and hospital visits to our clients, and have offices conveniently located off Route 128 in Westwood, and in downtown Boston, Massachusetts.
Negligent Actions That Can Cause Delayed Cancer Diagnosis
When a physician fails to diagnose cancer, it can sometimes be caused by negligence, requiring the services of a Boston failure to diagnose cancer law firm. Failure to diagnose cancer in time is categorized legally as a form of medical malpractice which requires the services of a Boston medical malpractice attorney, which our attorneys are specialists in. A failure to diagnose cancer can occur for a wide variety of reasons. In our experience, the most common reasons include:
Technology malfunctions
Lab results that are switched or lost
X-rays that are misread
Lack of patient referrals to the correct medical sub-specialists
Lack of diagnostic tests performed when they are indicated
Test results that are misinterpreted
Tumors that are not recognized
Who is Liable When Cancer is not Diagnosed in Time?
Typically – and most obviously – personal injury claims or medical malpractice claims are brought against the medical professionals and doctors who are indicated as being negligent. We may file suit against the medical general practitioner and also:
The radiologist, who perhaps misinterpreted the X-rays
The specialist or surgeon, who failed to notice suspicious tissue or did not excise tumors
Other medical specialists who may have treated the patient
Possibly, manufacturers of malfunctioning equipment and technology.
Delayed diagnosis of cancer cases are exceedingly complex. They require a sophisticated legal team, such as ours, with a wealth of professional experience working closely with medical specialists.
If you believe that your doctor has failed to diagnose your cancer, contact William D. Kickham & Associates at (617) 285-3600 or (781) 320-0062. For more important information from our legal offices click here to receive our FREE article about "The Top 10 Things To Do After Suffering An Accident Or Injury In Massachusetts." This FREE document contains necessary information about how to protect the rights of an injured person, following an accident or injury caused by another person's negligence – including a doctor's possible failure to diagnose cancer. Many people don't know how to proceed following a cancer misdiagnosis, or many other kinds of injuries that are caused by someone else's negligence. But in this article you'll discover general approaches on how to best protect yourself or your loved one and how to move forward following suffering a personal injury.
We offer our legal clients a FREE INITIAL CONSULTATION of up to 30 minutes and will respond promptly to your call or email about your cancer misdiagnosis. We travel to hospital or private home, and make "house calls" to assist with your legal case. You will pay absolutely NO FEES unless we win your failure to diagnose cancer case on your behalf. Contact us at (781) 320-0062 or (617) 285-3600 or click here to send us a confidential email.
Boston, Massachusetts personal injury lawyer William D. Kickham is a legal commentator for local and national media. He has granted interviews as a legal analyst on Court TV (now In Session on HLN,) Fox News TV-25/Boston, The Boston Herald, WBZ-AM Radio 1030, WCVB-TV5/Boston, Nightside With Dan Rea, Greater Boston With Emily Rooney, Money Matters Radio/Boston, and The Metro Newspaper/ Boston.