Nursing Home Bedsores
Boston, Massachusetts Nursing Home Bedsores Attorneys and Nursing Home Inadequate Hygiene Lawyers
Periodically, my wife and I will visit a local nursing home, bringing some modest gifts and edible goodies to the elderly and disabled residents who live there. I strongly recommend that people do this. The act of giving to others is ultimately a gift to yourself – but these actions will also serve to remind you of how lucky you are to live and function in the world, independently. My wife and I never leave a nursing home without being thankful and grateful that we still have all of our faculties and capabilities. I know that it won't be that way forever – and that is one of the reasons my firm fights for the rights and the dignity of Massachusetts nursing home residents, in representing victims of Massachusetts nursing home neglect and abuse.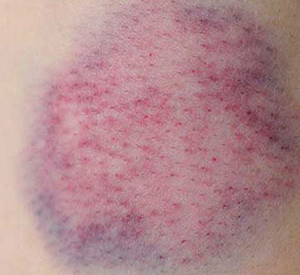 Statistics: Nursing Home Bedsore & Pressure Ulcer Incidence
In 2010, approximately 163,000 U.S. nursing home residents had bedsores or pressure ulcers. The most common type were Stage 2 pressure ulcers.
Surprisingly, patients 64 years of age or under were more likely to have bedsores than older residents.
Patients in nursing homes for a year or less were more likely to suffer from pressure sores than those who had been there longer.
Only 35 % of nursing home patients suffering from stage 2 or higher (i.e., more severe) pressure ulcers received special wound care attention.
91% of nursing homes lack adequate staff to properly care for patients.
Source: National Nursing Home Survey, 2010, & The National Center On Elder Abuse, Bureau Of Justice
Nursing home residents, especially those who are confined to a bed or a wheelchair, are not as lucky other types of patients. So very often, they are the forgotten ones: the people that no one wants to remember – or has the time or energy to remember. And when those same elderly residents suffer Massachusetts nursing home neglect, it is unforgivable and unacceptable.
The Law Offices and William D. Kickham and Associates aggressively represents victims of Massachusetts nursing home neglect. Our attorneys are Massachusetts nursing home bedsore lawyers and Massachusetts nursing home inadequate hygiene attorneys who fight for our elderly and disabled clients. We do not tolerate mistreatment of the elderly, and zealously fight for people who are frequently helpless and treated improperly. While not all Massachusetts nursing homes are irresponsible, we know all too well that many nursing homes commit violations of law on a daily basis, and many elders are the victims of this abuse and neglect. Trust us to be your advocates for the safety of the elderly, who need our protection the most.
What Exactly are Bedsores?
Nursing home patients can develop bedsores, otherwise known as "decubitus ulcers," "pressure ulcers," or "pressure sores," when they are confined to a bed or wheelchair for extended periods of time. Bedsores or pressures sores typically develop over bony prominences, such as the elbow, the back, the buttocks, shoulder, hip, heel, the back, and back of the head. They are called "pressure ulcers," because the ulcers develop due to the patient's body not being turned or repositioned frequently enough to prevent such ulcerations of the skin. Think of it: How many times have you moved or repositioned yourself, just while sitting in a chair to read this website? The majority of elderly and disabled patients can't reposition themselves – they either don't have the strength or the mental awareness – so their body weight creates long-term pressure where various points of their bodies rest on the bed or wheelchair.
Clinically, bedsores and pressure sores are classified within four stages, with Stage One being the least serious, and Stage Four the most serious. Nursing home bedsores and pressure sores can lead to serious pain, infection, injuries, and in some cases, even death caused by systemic sepsis. The suffering is horrible. And if the patient is incontinent and receives insufficient hygienic assistance, the danger of sepsis is even more pronounced. The presence of patients suffering with bedsores and pressure sores in a nursing home is glaring evidence of nursing home neglect and abuse, and it is estimated by the U.S. Centers for Disease Control and Prevention that up to 28% of nursing home patients suffer from bedsores and pressure ulcers. This is a serious threat to the health and well-being of every Massachusetts nursing home resident, and if you suspect that your loved one is being neglected in this manner, you should not tolerate it. You should speak to an expert Boston, Massachusetts nursing home bedsore lawyer as soon as possible.
Despite their serious threat, prevention of bedsore or "pressure-ulcers" is quite simple when nursing homes adhere to the following best practices:
Help the patient regularly change her or her position
Use high-quality, soft bedding
Keep bedding and mattresses clean and dry
Enforce good nutrition
Treat all skin infections immediately
Separately, what exactly does "poor hygiene" refer to, in terms of nursing home patient care? It can cover a wide range of neglect, including – but not limited to:
Patients not being given regular showers or regular bathing
Dressings and bandages not being changed regularly
Patients not being changed and cleaned after a bowel movement or urinating; or being left unattended with soiled garments or soiled bedding
Infrequent tooth brushing and oral hygiene
Inadequate grooming in which the patient appears to be unkempt, disheveled and neglected.
If your incapacitated or elderly loved one has suffered pressure sore injuries or poor hygiene in a Massachusetts nursing home or other long-term care facility, contact the Boston, Massachusetts nursing home bedsore lawyers at The Law offices of William D. Kickham and Associates. Nursing home patients and their families deserve compassionate, competent care. It is both a contractual, legal right, and a human right. When they don't receive that care, we step in to aggressively correct those errors moving forward, and to secure substantial financial damages for the errors that occurred.
For more information regarding what steps you should take in the immediate aftermath of discovering such neglect, click here to receive our FREE article, "The Top 10 Things To Do After Suffering An Accident Or Injury In Massachusetts." This feature article contains valuable information for anyone in Massachusetts who has been injured as the result of someone else's negligence, including nursing home bedsore victims and nursing home inadequate care victims. You'll discover information about how to best protect your loved one after his or her injury, and how to proceed in the days following such an incident. The fact that you are reading this page, right now, is a step in the right direction. The Law Offices of William D. Kickham & Associates has worked with many Massachusetts nursing home bedsore injury victims, and we know exactly how to investigate and legally prove what's necessary in order to recover the financial compensation that these victims of neglect deserve. Read about our legal case successes by clicking here.
While we have offices conveniently located off Route 128 in Westwood, and in downtown Boston, we also travel to the nursing home involved, or your own home, to help you understand your legal options. For the cases we accept, we litigate them under the "contingent fee system," which means that you will pay absolutely NO FEES unless we win your nursing home negligence case, on your loved one's behalf. Contact us at (781) 320-0062 or (617) 285-3600 or click here to send us a confidential email. We offer all of our legal clients a FREE INITIAL CONSULTATION of up to 30 minutes and will respond promptly to your call or email about your injury.
Massachusetts injury lawyer William D. Kickham is not only a well-known Boston, Massachusetts nursing home abuse attorney, he is also a professional legal commentator for numerous first-class, prestigious media, including Court TV (now In Session on HLN,) Fox News TV-25/Boston, The Boston Herald, WBZ-AM Radio 1030, WCVB-TV5/Boston, Nightside With Dan Rea, Greater Boston With Emily Rooney, Money Matters Radio/Boston, and The Metro Newspaper/Boston. Reporters and the media call upon Attorney William D. Kickham because they know he is an expert in the field of Massachusetts injury and accident law.
Put that expertise and reputation to work for your loved one. The sooner you act, the sooner we can begin to correct whatever problems exist, and recover financial compensation for your loved one.