Backover Car Accidents
Boston, Massachusetts Car Backover Accidents Lawyer
"Backover car accidents" occur when a driver unknowingly drives his or her car in reverse, into - or over - someone else. Far from being "minor accidents," many of these events cause extremely serious injuries and death. Also sadly, many of these injuries and deaths involve young children, who are difficult to see in a rear-view mirror, and who do not fully understand the dangers of standing or playing behind a parked car.
Frequent, and Anything But "Minor"
Facts About Car Backover Accidents Boxed Text: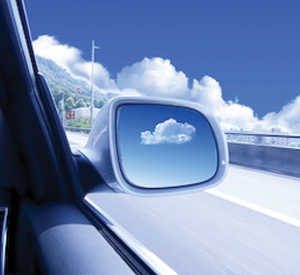 Over 4,000 Injuries Per Year
Over 221 Fatalities Per Year
Most speeds are under 10 MPH

At least 35% of those injured or killed are children who are less than five years old.
More than 40% of victims are over 70 years old.
Almost all backover accidents occur off public roads and highways – i.e., on private property and in parking lots.
Massachusetts car backover accidents are more frequent than many people realize, and can sometimes be devastatingly serious, even deadly. This should come as no surprise: Can you imagine what would happen to a person's body (no matter what their age,) when over a ton of weight hits them, or runs over them? Even at 5 MPH, your back or neck can be broken. If an average size vehicle's rear wheel ran over your foot, it would crush it into several pieces, crushing both bones and nerves in the process.
A scene in an old film called " Daddy's Gone A-Hunting" illustrated how horrific the emotional toll from these accidents can be: A psychopathic husband decides to play a ghastly "joke" on his wife: Mentally disturbed, he places a doll under the rear wheel of his wife's car, so she would mistakenly assume that she had run-over her infant daughter when she backed out of the driveway. When she briefly believes that she has indeed backed-up her car over her child, the resulting scene is horrible. Tragically, too many times a similar scenario to this is not fiction, but reality.
Even though Massachusetts car backover accidents can often happen "easily," that's still no automatic excuse for the driver involved. Our firm has said this a million times, in speeches to safety groups and to the media: All drivers have a legal responsibility to act in a safe and reasonable manner. That includes when operating in reverse - no matter how slowly the vehicle might be moving, or where the driver is at the time. It should come as no mystery to anyone that backover accidents occur primarily (though not exclusively) in two environments: Private driveways and public parking lots or public street parking. When this accident type occurs in these settings. it is often categorized as a "nontraffic backover" accident.
Each year, hundreds of vehicle drivers back into someone who is behind their vehicle - either on foot, or on a bicycle. The National Highway Traffic Safety Administration (NHTSA) estimates that approximately 17,000 injuries, and 228 deaths, occur annually from backover car accidents in the U.S. Many of these car backover accident victims are the young and the elderly - the most vulnerable of all of us, and they typically suffer devastating injuries, including death, broken bones, and traumatic head injuries. More details can be seen in the boxed section on this page.
Making matters even more horrific -- many of those who are injured or killed in Massachusetts car backover accidents are often either known to or related to the vehicle operator. That's because many of these accidents occur when someone backs out of a driveway at their home. Handling sensitive situations like this as legal counsel requires a delicate mix of aggressiveness, compassion and diplomacy.
If you or someone you care about has been injured in a Boston, Massachusetts car backover accident, click here now to read our FREE article "The Top 10 Tips If You Have Suffered An Accident or Injury in Massachusetts." This article contains valuable information about how to proceed in the immediate aftermath of suffering an accident injury in Massachusetts. If you are dealing with this situation, now is precisely the time to speak to an experienced Boston, Massachusetts car backover accident attorney, who can professionally assess your legal situation.
The Law Offices of William D. Kickham & Associates offer FREE consultations, "house calls" to your home or hospital, and most importantly, you pay NO LEGAL FEES to us unless we win your injury case for you. If you've been injured in a Massachusetts backover car accident, make the best choice you can and call our office now at Ph.: (781) 320-0062 or at (617) 285-3600. Or you can click here to send us a confidential email. We promise to reply quickly. Our knowledgeable lawyers are committed to serving you and your family with the skill and sensitivity that these unique situations demand. We'll let you know what your best legal options are and outline how we can maximize financial damages for your injury. We have had enormous success in securing financial damages for our legal clients suffering serious injuries, and you can click here to read about our firm's legal verdicts and settlements.
Aside from private driveways, many car backover accidents happen in public parking lots where motor vehicles are entering and exiting their parking spaces, at usually low speeds. The distractions that occur in parking lots can often cause the driver of the vehicle to not pay proper attention, because psychologically, they think they're "not on the road yet." They often don't check the rear window or both rear view side mirror, and the result can cause serious injuries or death to an innocent victim. Pickup trucks and SUV's are commonly involved in these accidents, primarily because their carriages (frames) are higher than sedans, and these vehicles tend to have wider blind spots than most cars.
What Kinds of Damages Can Be Paid in a Massachusetts Car Backover Accident?
Generally speaking, the civil liability laws that apply to Massachusetts car backover accidents, are the same laws that apply to other Massachusetts car accidents. Briefly, you may be entitled to recover substantial financial compensation for a variety of damages:
Medical and hospital bills
Physical Therapy
Lost wages and salary
Pain and Suffering
Lost Future Earnings Capacity
Each case is unique, so the individual facts of each case will determine how much financial compensation may be possible. Our experienced Boston, Massachusetts car backup accident lawyers can provide you with the expert-level legal guidance you will need if you've been injured in this kind of accident. Call us at (781) 320-0062 or at (617) 285-3600 and we can explain what compensation you may be entitled to receive . Or email us confidentially. We will be happy to provide you with a FREE CONSULTATION.
Make The Right Choice
If you or someone you care about has been injured or worse as a result of a Massachusetts car backover accident, it is extremely important that you speak with an experienced Boston car accident attorney to determine learn what your legal options are to receive appropriate financial compensation for what has happened.
The Massachusetts backover car accident lawyers at The Law Offices of William D. Kickham & Associates provides decades of experience representing injury victims in a wide range of cases involving motor vehicle accidents - including car backovers. We know how devastating backover accidents can be, because a number of them involve children or the elderly, and often the vehicle driver is a relative or family friend of the injured victim. The Boston, Massachusetts car accident law firm of William D. Kickham are widely respected attorneys who aren't just aggressive courtroom lawyers and legal technicians: We know how to add compassionate client care to all that we do. We know how to investigate and litigate these cases, and our proven case results illustrate this. Let us put that experience and expertise to work for you. Call us at (781) 320-0062 or at (617) 285-3600 or email us. We'll speak to you right away, and if necessary, we can arrange to make a house call to your home to meet with you in person, to provide you with a FREE CONSULTATION.
If Attorney William D. Kickham's name is familiar to you, it's likely you've seen him interviewed on television or quoted in newspapers. These media outlets include, among others, Court TV (now In Session on HLN,) Fox News TV-25/Boston, The Boston Herald, WBZ-AM Radio 1030, WCVB-TV5/Boston, Nightside With Dan Rea, Greater Boston With Emily Rooney, Money Matters Radio/Boston, and The Metro Newspaper/ Boston. Reporters and the media call upon Attorney William Kickham because they know he is as an expert in the field of Massachusetts motor vehicle injury and accident law.
Put that expertise to work for you. You'll be glad that you did.