Buying and Selling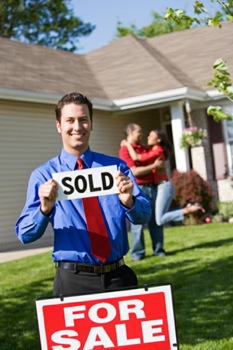 Buying or selling a house is one of the biggest financial decisions a person will ever make. It can (and usually does, especially for first-time homebuyers) represent the dream of a lifetime. Unfortunately, it can also be a very stressful experience: You will probably be borrowing hundreds of thousands of dollars to invest in the single largest asset you may own over your lifetime. You will be presented with lengthy documents claiming to spell out critically important rights and responsibilities in connection with this transaction. Those documents, from the Offer and Purchase and Sale Agreement to the financing documents required by your lender, all bind you to critical legal obligations. It is suspected by several astute observers, that many of the people who are now caught in the current sub-prime mortgage crisis did not, for whatever reason, seek legal counsel on the documents they were signing as part of their mortgage. If they had, it is likely many of those borrowers would not have been caught in the foreclosure crisis they are presently caught in.
Whether you are a buyer or seller, you should not enter into this process without the advice and counsel of an attorney experienced in real estate transactions. No matter how 'ordinary' someone may tell you this process is, the truth is it is fraught with pitfalls for the unwary and unadvised. In weighing the cost of an attorney to guide you safely through this process, consider the following: If you are a typical seller and are using a real estate broker, and if your property ranges anywhere from the average sale price of $300,000 to $600,000 in Massachusetts, you will probably pay tens of thousands of dollars in commission (at the typical 5% of the sales price), just to have your broker list your property and find a buyer (at the typical 5% of the sales price). If you are a buyer, you will likely be committing a down payment of several thousands of dollars, also. Now, when you are faced with numerous legal documents spelling out your rights and liabilities - is no time to 'skimp' on the expense of an attorney.
Real estate transactions are a complicated process. They require the legal guidance of an experienced real estate attorney. Take our advice: Don't put yourself through this process alone. We have heard too many stories of people who thought this was a "run-of-the-mill" process, not requiring an attorney at their side - and ended up learning they were liable for all kinds of legal obligations they never anticipated. Don't be one of those unfortunate people. Contact us for a free consultation and we will explain exactly what we will do to safeguard your legal interests, and how much our fees are. We represent both buyers and sellers, and can attend real estate closings in the following Counties in eastern Massachusetts:
Norfolk County
Suffolk County
Middlesex County
Essex County
Bristol County
Barnstable County
Dukes County
Contact us. We'll make sure this otherwise stressful experience is one you will always remember with good, not bad memories.