Sexual Assault Injuries
Boston, Massachusetts Sexual Assault Law Firm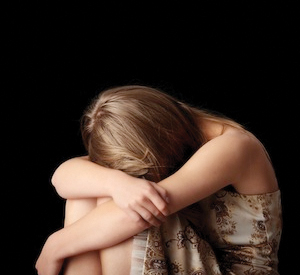 When you visit a restaurant, a school, an apartment building or a store, the last thing on your mind is that you might be a victim of a sexual assault at those locations. But the truth - the ugly truth - is that sexual violence towards men, women and children can happen just about anywhere. It might occur at the places mentioned above, in addition to occurring at colleges, sports events, special clubs or parking lots. Bostonians, residents across Massachusetts, and indeed people all over the world now know all too well about the sexual abuse of children that occurred at Catholic churches and on church property, over decades of time. Incidents of sexual assault have also occurred on private and public school field trips, on chaperoned private events and at summer camps. It's all very, very worrisome.
Importantly, when a sexual assault occurs, the immediate legal action that is hopefully taken is a criminal prosecution - assuming the assailant/perpetrator can be apprehended by police. That criminal prosecution will then takes its appropriate course.
But the type of legal action that we're talking about here, is called a civil liability suit. This type of civil lawsuit often seeks to hold another party liable for the sexual assault: Such as an employer, a supervisor, or a property owner. Sexual assault liability cases essentially argue that, but for a third party's negligence, the sexual assault would not have occurred.
Sexual assaults are not limited to children. If you, your child, a member of your family or someone that you care about has been the victim of a sexual assault, you need to take action. Aside from seeking appropriate medical and psychological attention (which should always be primary,) you should also consult with a Massachusetts sexual assault law firm.
Call the Boston Massachusetts sexual assault lawyers at the Law Offices of William D. Kickham immediately at Ph. (617) 285-3600 or Ph. (781) 320-0062, or send us a confidential email here and we will contact you promptly to discuss your legal situation. We have offices in downtown Boston and off Route 128 in Westwood, Massachusetts. Our Boston sexual assault attorneys are experienced in litigating these cases, and in obtaining substantial damages for our sexual assault clients. Call us now at Ph.: (781) 320-0062 to receive a FREE consultation.
Who Can I Sue for Damages If I've Been The Victim of a Sexual Assault?
The sexual abuses cases that have made headlines - from the Catholic Church to the Jerry Sandusky case at Penn State University, make it important to remember that, as stated above, in cases of sexual assault, victims can file a lawsuit not only against the assailant that committed the abuse - but potentially against the property owner or business owner where the incident occurred, and/or the abuser's employer, for negligence. If you are the victim of sexual abuse, the law allows you to hold the property owner responsible for your physical and emotional injuries, if you can prove negligence on the part of the commercial owner of the property where the assault occurred. The negligence may take the form of not hiring adequate premises security personnel or for maintaining inadequate lighting, or for a variety of other security issues. If the assault took place in the course of the assailant's employment, the victim may also be able to seek damages from the abuser's employer, assuming that it can be proven that the employer was somehow negligent in either hiring or supervising the assailant.
Landlords, commercial property owners and employers are required to take reasonable measures to assure that their properties as well as employees are safe for both paying customers as well as for the general public. This responsibility includes not only the property's physical structure but also, for example, lighting, live-monitored security cameras and security patrols, to prevent visitors from being raped or otherwise sexually attacked. Very importantly, it also includes the employer's responsibility to make sure that its employees are screened for dangerous criminal records prior to being hired, as well as for assuring adequate supervision and oversight of employees after they are hired. Many people may not realize that the law allows you to hold such third parties liable for your physical and emotional injuries, if you can prove negligence on the part of that party.
Choose The Right Massachusetts Sexual Injury Law Firm to Represent You or Your Loved One
Sexual assault cases are highly complex. They require experienced attorneys who can represent a sexual abuse victim and "take on" the lawyers and insurance companies on the other side of such a civil lawsuit. And because there are typically very large sums of money at stake in these types of cases, when employers are present in these sexual assault cases (such as with the Catholic Church, colleges like Penn State, campgrounds and other private employers,) their lawyers fight very hard. The important point here is this: If you have been physically or emotionally injured due to sexual violence, and wish to seek damages for your injuries, you will need an experienced Boston sexual assault lawyer - one that has demonstrated superior results to represent you aggressively, in order to obtain financial damages for your pain and suffering.
Whatever decision you make, do NOT hire an attorney who does not have years of proven experience in successfully litigating these sexual abuse cases. These types of cases are very complex, are typically very challenging, and require years of proven success. They really do require a "special breed" of Massachusetts personal injury lawyer. Cases like this do not fall under the category of the "average case."
The Boston sexual assault claims law firm of William D. Kickham knows how to very effectively litigate these types of cases, and how to represent these types of injury clients. Our lawyers will conduct a thorough investigation to assemble the evidence needed. We work with a variety of premises security experts, employment and hiring experts as well as psychological experts, to build the most effective case possible to recover maximum damages for your injuries - whether they are physical or psychological. We have recovered substantial sums of money from property owners and employers for our clients' physical and emotional damages resulting from sexual assault crimes. Call us at Ph. (781) 320-0062 or Ph. (617) 285-3600 or click here to send us a confidential email.
Free, Helpful Document for Massachusetts Accident & Injury Victims
For more important information about how to respond in the immediate aftermath of suffering an accident or injury caused by someone else's negligence in Massachusetts, click here to receive our FREE article "The Top 10 Things To Do After Suffering An Accident Or Injury In Massachusetts." This document contains important information about how to protect your legal rights, following an accident or injury caused by another person's negligence in Massachusetts - including sexual assault.
Boston, Massachusetts personal injury attorney William D. Kickham is a legal commentator for numerous local and national media, including many newspapers and TV shows. Attorney Kickham has served as a legal analyst and provided his legal expertise and commentary on Court TV (now In Session on HLN,) Fox News TV-25/Boston, The Boston Herald, WBZ-AM Radio 1030, WCVB-TV5/Boston, Nightside With Dan Rea, Greater Boston With Emily Rooney, Money Matters Radio/Boston, and The Metro Newspaper/ Boston.
Put that kind of experience and talent to work for you. Like all of our clients, you'll be very glad that you did.